Elekta Steel Call Module reader installation
The Elekta Steel Call Module is supplied with a kit of parts that are used to either install the FDI 1104/951 Reader, or to blank the panel reader aperture if a reader is not being used.
The contents of the kit of parts is as follows -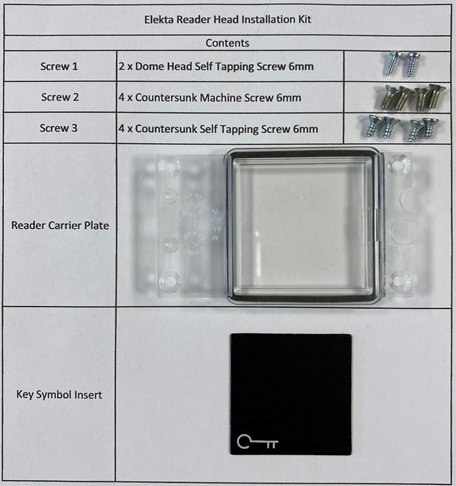 No reader being fitted.
To install this kit into an Elekta Call Module where a reader will not be used, use 4 x Screw 2 to fit the Reader Carrier Plate to the panel, then fit the Key Symbol Insert –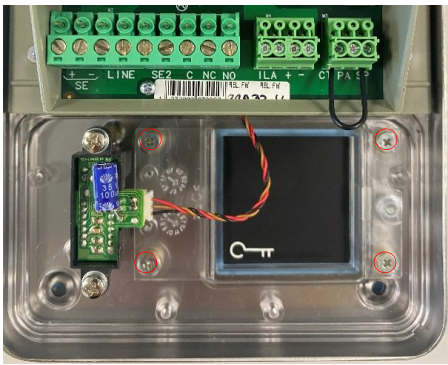 If no reader is being used it is suggested to not have the key visible to the front of the panel.
Using 4 x Screw 3, fit the back cover –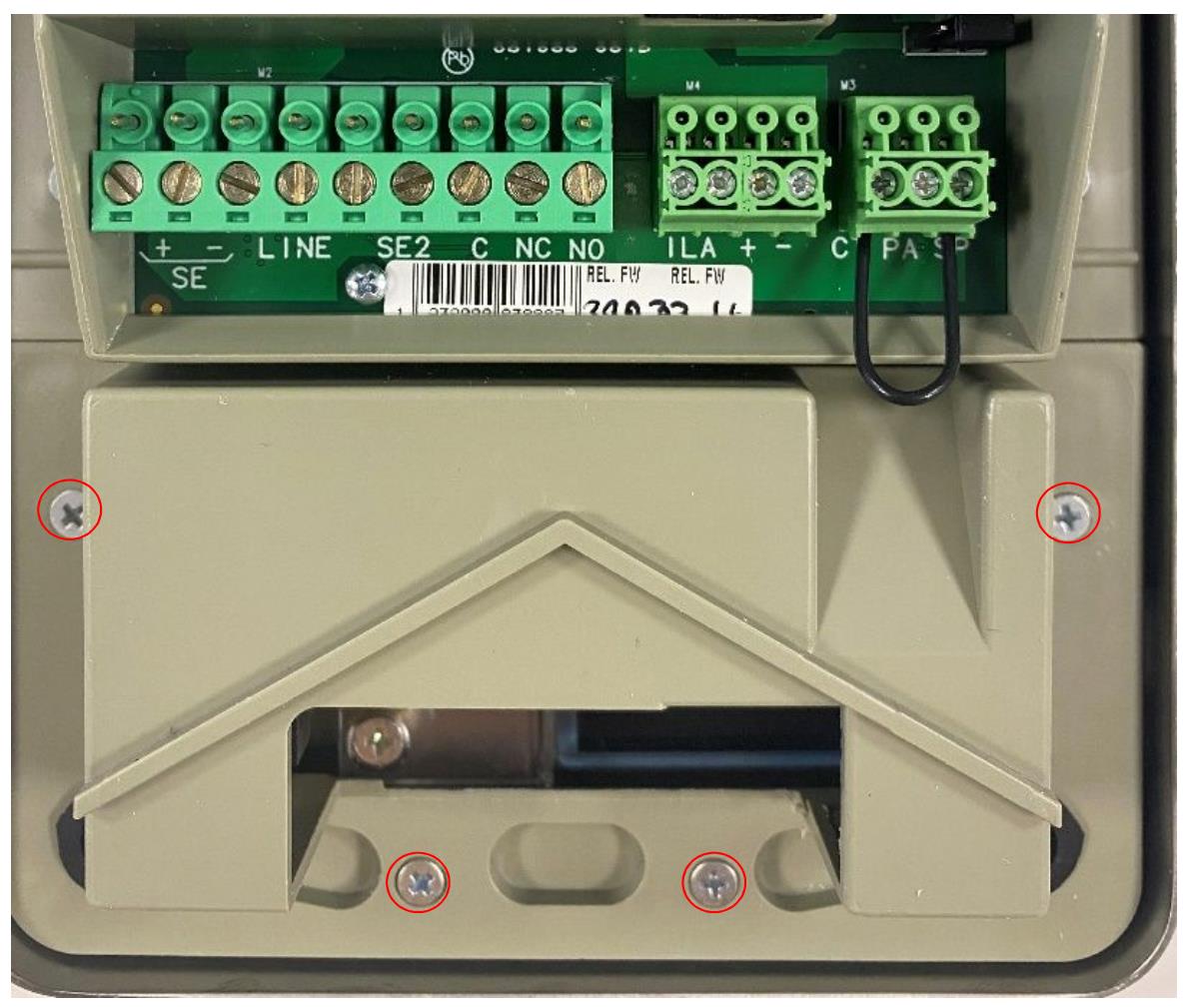 FDI reader being fitted.
To install this kit and the FDI 1104/951 (FD-020-166) reader into a panel, use 4 x Screw 2 to fit the Reader Carrier Plate to the panel –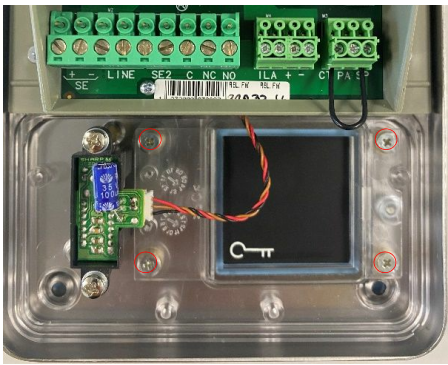 The 1104/951 reader is supplied with a dedicated Key Symbol Insert that has a hole to align with the reader LED –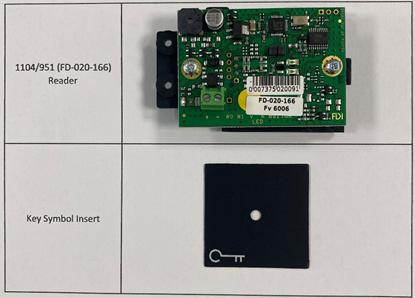 Fit this insert into the Reader Carrier Plate with the key symbol facing the front of the panel –
Remove the sensor –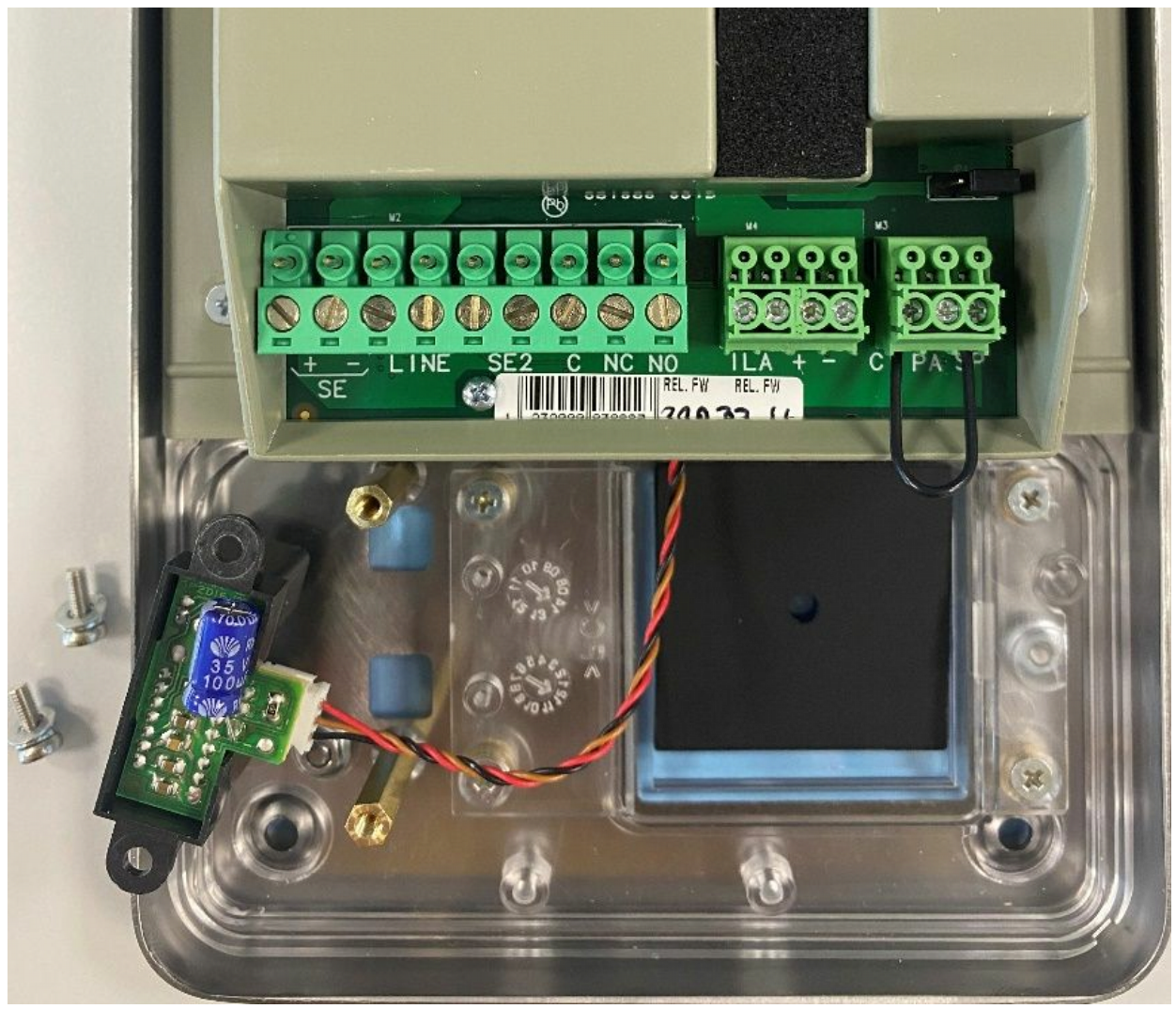 Using 2 x Screw 1 secure the reader to the Reader Carrier Plate –
Re-fit the sensor –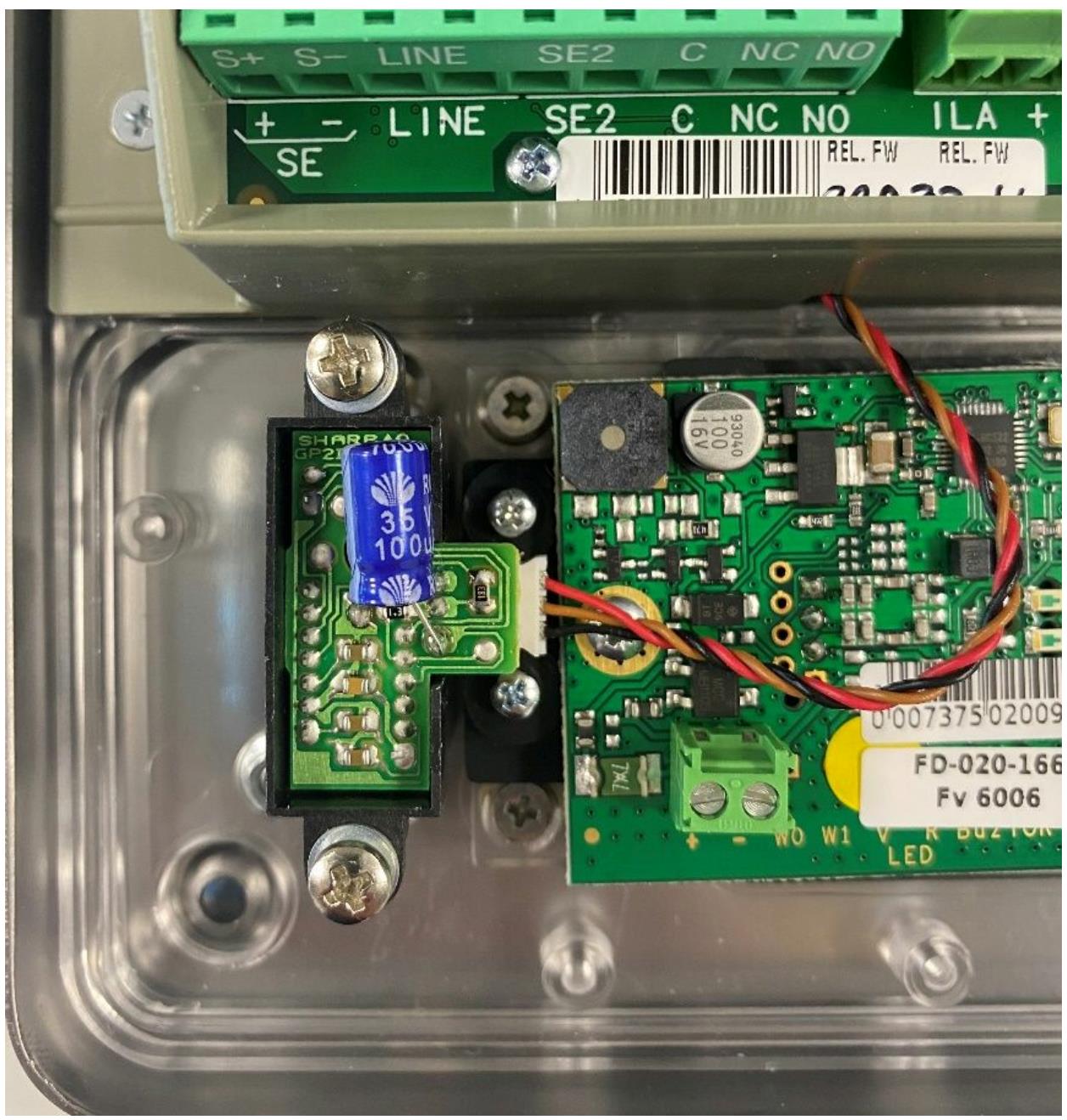 Using 4 x Screw 3, fit the back cover –