How to activate the screen saver function on a Max Lite touchscreen Monitor
To activate the screen saver function:
Turn on the screen, if off, by tapping it at any point or by pressing the centre button
Tap the icon to access the Top Page
Tap the icon to go to the general configuration page: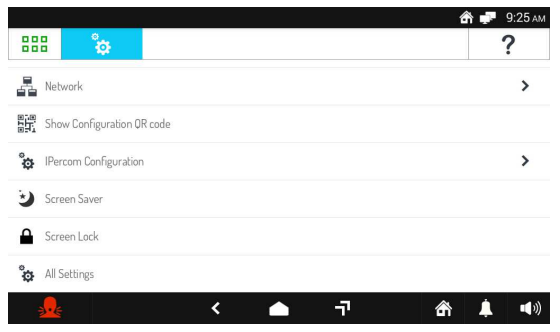 Tap Save screen. A page will appear on which, after having activated the function, you can choose three types of screen savers (Clock mode, Colour mode, image loading from external file).
Calls to the video door phone will work as normal in the three modes.