This article shows you how to add a Door Code on an IPerCom Call Module.
To have a Door Code on the IPerCom Call Module you will need to create an Access Profile with the relevant door(s) which need to be opened by the code.
Use the step-by-step breakdown below to learn how to add a door code:
Step 1:
Open the Site configuration either from one of the IP Max Monitor or via the PC Program and Navigate to Access 'Profiles'.

Step 2:
Scroll down and Click on Add New. Add the door or doors which need to be controlled.

Step 3:
Now click OK and Select User.

Step 4:
Click on Add New.
The Door Code can be added to either a Resident or Non Resident. Non Residents are classed as anyone who does not live onsite. However, if a Door or Gate needs to be used by everyone onsite, a single regular change will be required, then a single code can be used.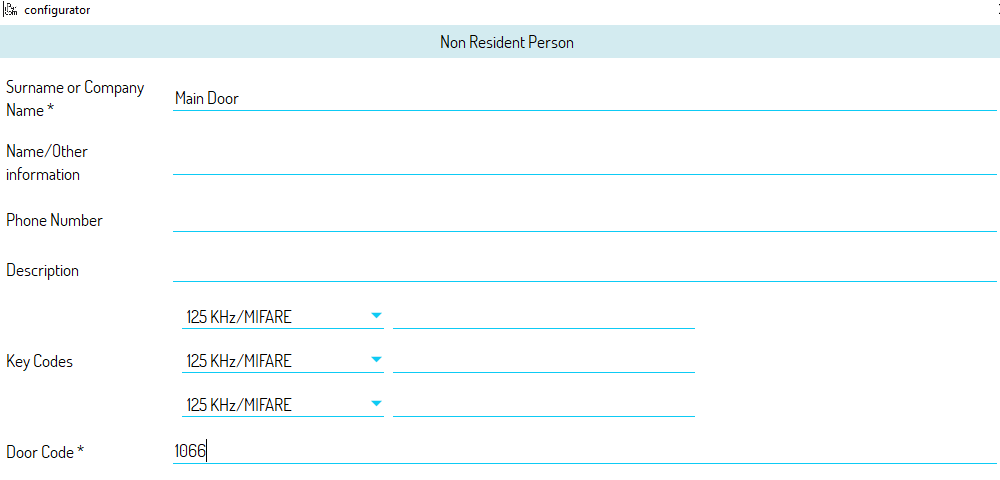 Step 5:
Scroll down to allocate the correct access profile. Click on Link Edit Access Table. All Available Access Profiles will be displayed on the left hand side.
The default code length is 4 digits but this can be changed in the system settings. The System will generate a random code - this can also be changed as required.

Step 6:
Click on the required Access Profile and this will move it to the Right Hand side - Click OK. Click OK again and then in the System Settings scroll and find Key and Code Mode, this should be set as 'Disabled'.

Click on Project then Save and send the changes to the Site.
The Code should now be working!
Please note, if a Code is required for a Trades then a time profile can be added so the code will only work at a prescribed time.