How to navigate between applications on a Max Lite touchscreen monitor
The various applications are accessible from the Top Page, by tapping the special icon.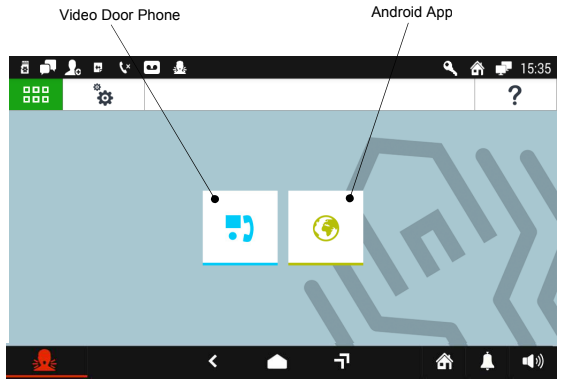 The key ''?'' can be used to scan a QR Code and access with your smartphone a page on the Urmet website, where you can check the datasheet of the product in question.
To return to the Home Page from any screen page, tap the home icon in the middle of the bottom bar.