How to search for a name in the address book on a Max Lite touchscreen monitor
In the address book, names are listed in alphabetical order. To avoid having to scroll through the entire list, you can use the direct search function in the following manner:
Access the main page of the Video Door Phone application.
Tap the icon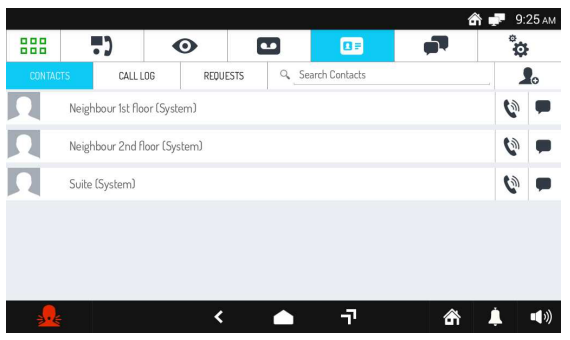 The address book will open. Tap the Search Contacts field at the top right.
A virtual keyboard is displayed, with which you can type in the name you are searching for. As more characters are typed in, only the names that meet that character sequence are listed. As soon as the searched name comes up, you can select it by tapping it. (No need to complete the name before selecting it.)
By tapping the icon X in the Search the address book field, you will delete all entered characters and quit the search function.