How to view images from the camera on a Max Lite touchscreen monitor
To view footage from the cameras at outdoor calling stations, or other cameras in the system:
Access the main page of the Video Door Phone application.
Tap the icon .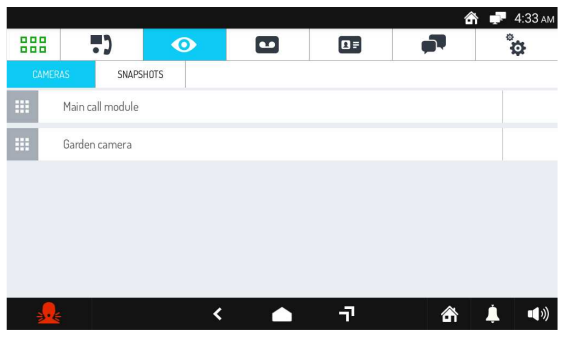 The list of available cameras will open. Tap the name of your selected camera to view real time images. Tap the icon to stop viewing
Viewing will also stop automatically after 10 minutes.
During image viewing all conversation features are active (door and driveway/garage gate opening, storing a snapshot, and so on). Additionally in the presence of multiple cameras it will be possible to view the images from multiple outdoor stations with the buttons

and

.