How to view voicemail calls on a Max Lite touchscreen monitor
How to view calls stored as voicemail:
Access the main page of the Video Door Phone application
Tap the icon. If there are new voicemail calls the corresponding number is circled in red.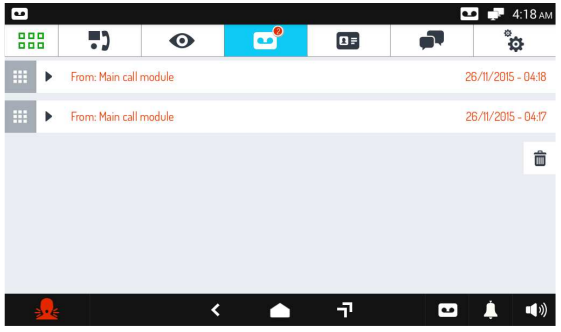 A list of voicemail calls opens; each call is identified by the name of the outdoor calling station and by the call date and time.
Select the call that you wish to view details. A pop-up window opens. Tap the buttonto listen to the recorded message, tap the button to close the window.